Today I had the most enlightening conversation with my friend Vernon, who is married to Amber, who has been one of the most influential people in my life over the past seven years. Whoa. After I take some time to think through much of what we discussed, I'll write more. In the meantime, he led me to personal crossroads regarding what I am passionate about, why I am passionate about it, and how I am enacting said passion. Seems simple enough, but I've got a lot to process. . .

He & Amber have started an school/orphanage or three in Southern Sudan, and as we spoke about the circumstances there, I was reminded that beyond all amount of lobbying and funding for extreme poverty, that a change of hearts and souls is the only way past the corruption and deceit.
Here's Amber & Vernon's three year old son, Titus, running along with his "best friend" Albert in Sudan. This past winter, Titus made his first trip to Africa with the family and finally met Albert, with whom he'd been pen pals of sorts (more like toy pals...Vernon would take gifts back and forth that the little boys would send to each other) all his life.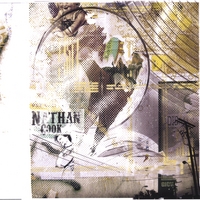 Along those lines, I was relieved to read this article about Bono pushing US Lawmakers to advance education in developing countries. Without it, little could ever change.

*Edit* Wednesday, May 2:
I need to go back to Hong Kong immediately.

Currently listening: Nathan Cook, Wake the Hero.